Learn Mandarin Online with Handy Mandarin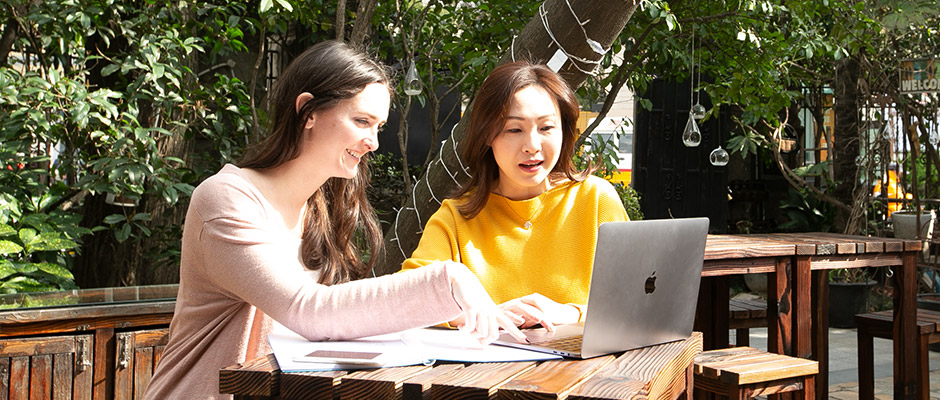 Handy Mandarin has developed an online Chinese learning platform which allows us to offer you a fully interactive, and tailored Chinese study program. No matter your current level of proficiency, or specific study goals, we can support you. For absolute beginners, by following our Chinese study plan, 50 hours are all you need to achieve the goal of basic communication in commonly encountered daily situations. After 3 months, you will find yourself expressing your opinions in Chinese freely, precisely and confidently.
We believe our unique approach delivers the most time-efficient, and convenient, way to learn Mandarin by emphasizing how an understanding of Chinese logic / thinking, and culture, allows you to quickly gain deep insights into Mandarin grammar, and thereby rapidly developing practical communication skills. When you need support from teachers, or practice partners, you can easily connect to them anytime, and from anywhere, with a computer, tablet or mobile phone; hence allowing you to fit your studies around your existing schedule.
In our opinion, Handy Mandarin's training stands out from competing Chinese Learning programs in the market, thanks to our unique training methodology which has been developed, and honed, over the last 15 years of teaching in our Shanghai based academy. During this time, we have helped/continue to help over 5000 students, from over 40 countries, to reach their Mandarin goals, and we are excited to offer the equivalent methods/syllabus to our growing online student community.
If you are looking for the best way to learn Mandarin, why not take a free, no obligation, month trial with us? https://handymandarin.com/#free-trial-class
You can also view some example classes at